Nitecore Intellicharger i8 memiliki 8 slot untuk mengisi ulang daya baterai. Memiliki circuit khusus untuk memonitor pengisian baterai, charger akan otomatis berhenti saat baterai terisi penuh.
8 Battery Slot
Memiliki 8 slot yang digunakan untuk charging baterai. Anda dapat mengisi banyak baterai sekaligus, hemat waktu dan tempat dengan nitecore i8.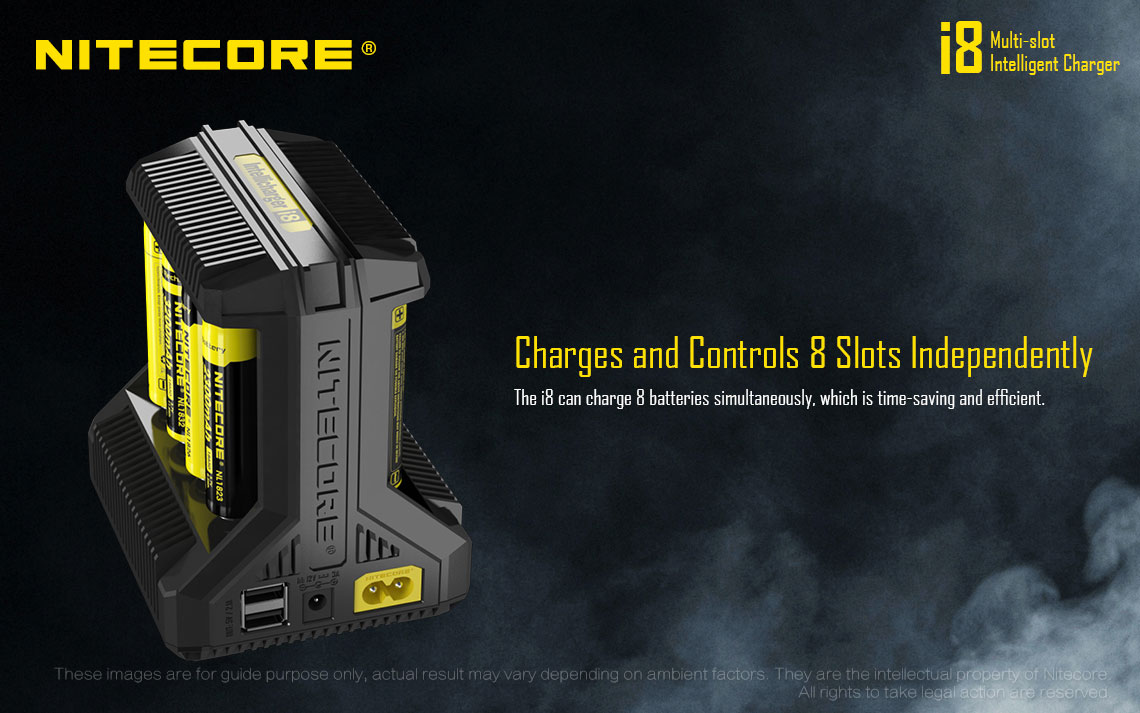 1500mA Max Output
Nitecore new i8 dapat mengisi daya hingga 1500mA, setengah lebih besar daripada pendahulunya sehingga proses pengisian daya semakin cepat dan tidak memakan waktu.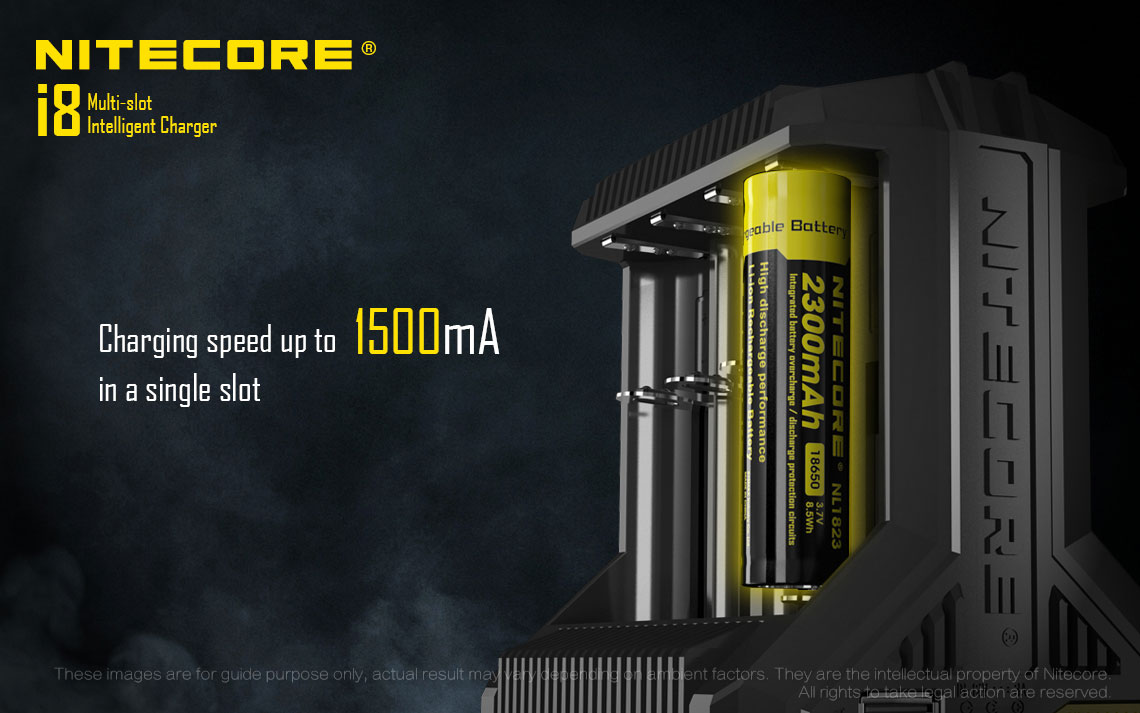 Active Current Distributiom Technology
ACD Technology memungkinkan pada saat pengisian daya yang bersamaan apabila salah satu slot telah terisi penuh dayanya, maka proses pengisian daya akan berpindah ke slot satunya dengan daya yang penuh.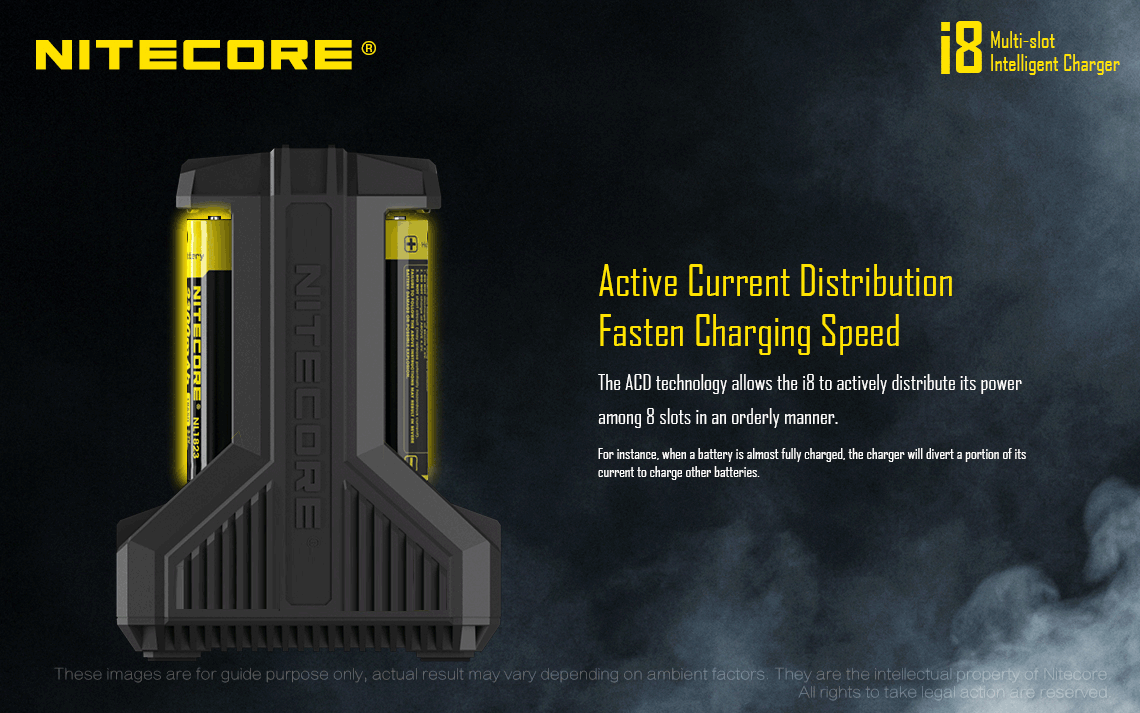 Simple Operation, Easy to Charge
Masing-masing slot bateraim memiliki indikator baterai sehingga Anda dapat mengetahui status dari masing-masing baterai.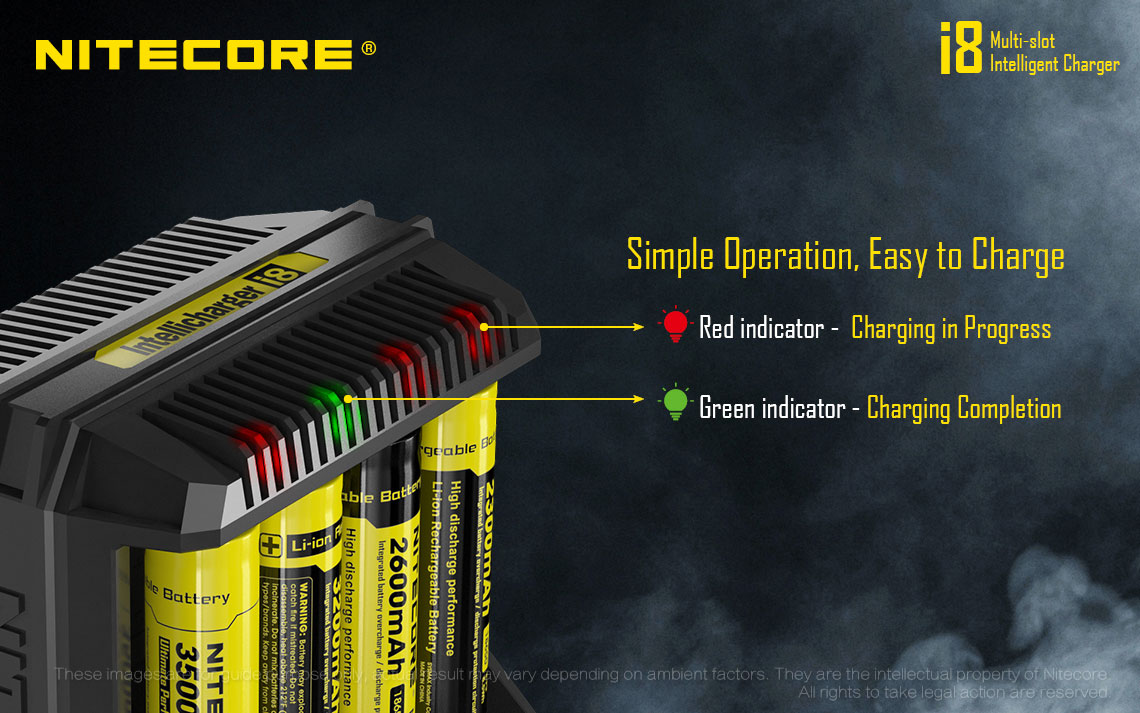 Intelligent Auto-Detect Function
Terintegrasi dengan mikroprosesor yang dapat secara otomatis mendeteksi tipe baterai dan memilih voltage yang cocok untuk baterai tersebut.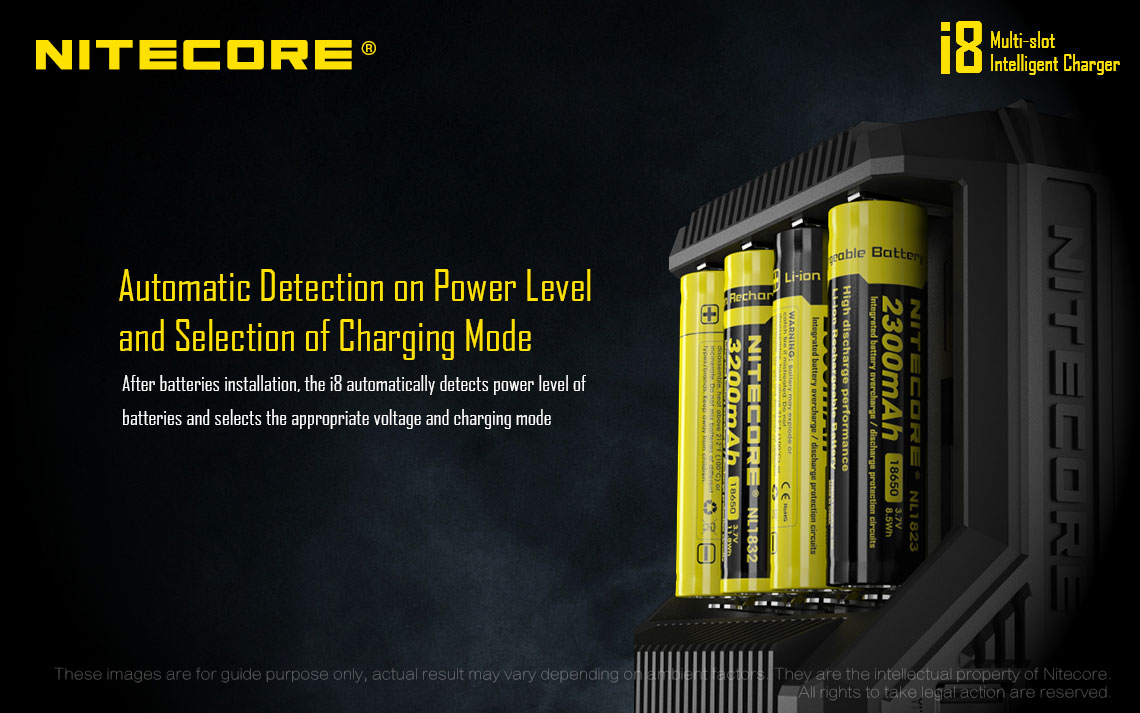 Reverse Polarity Protection
Anda tidak perlu cemas baterai ditaruh terbalik dan mengakibatkan kerusakan karena Nitecore i8 sudah dilengkapi dengan teknologi reverse polarity protection.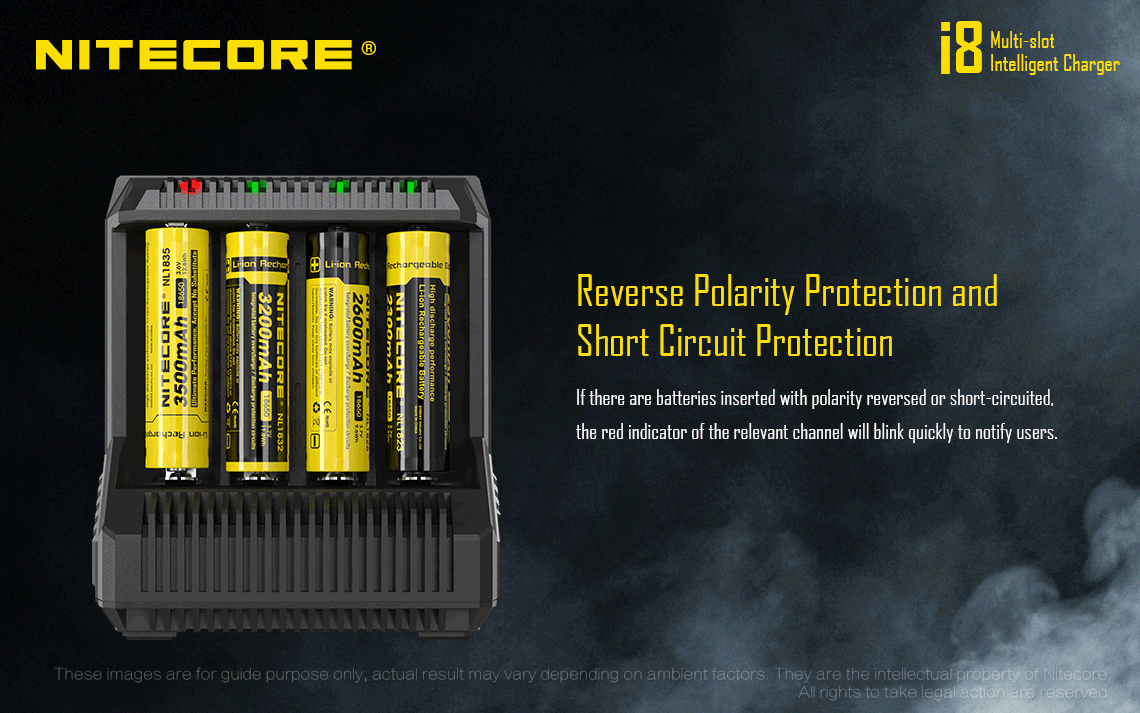 Battery Activation
Nitecore i8 mempu mengaktifasi baterai li-ion yang telah mati sehingga dapat diisi ulang kembali.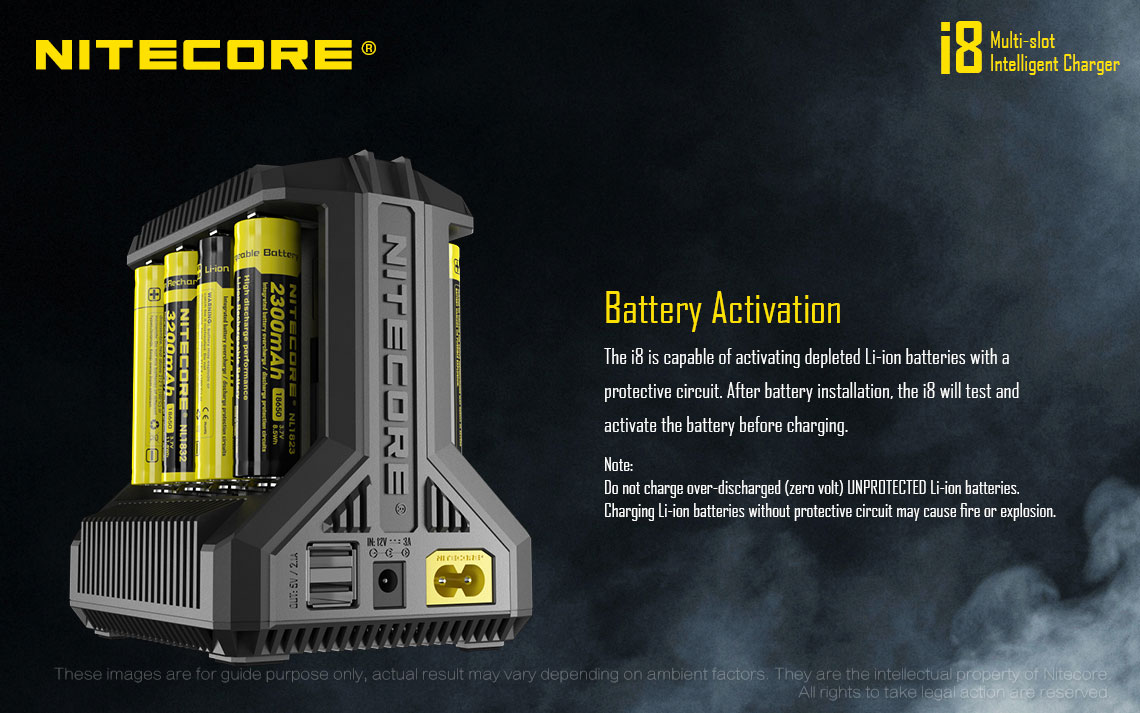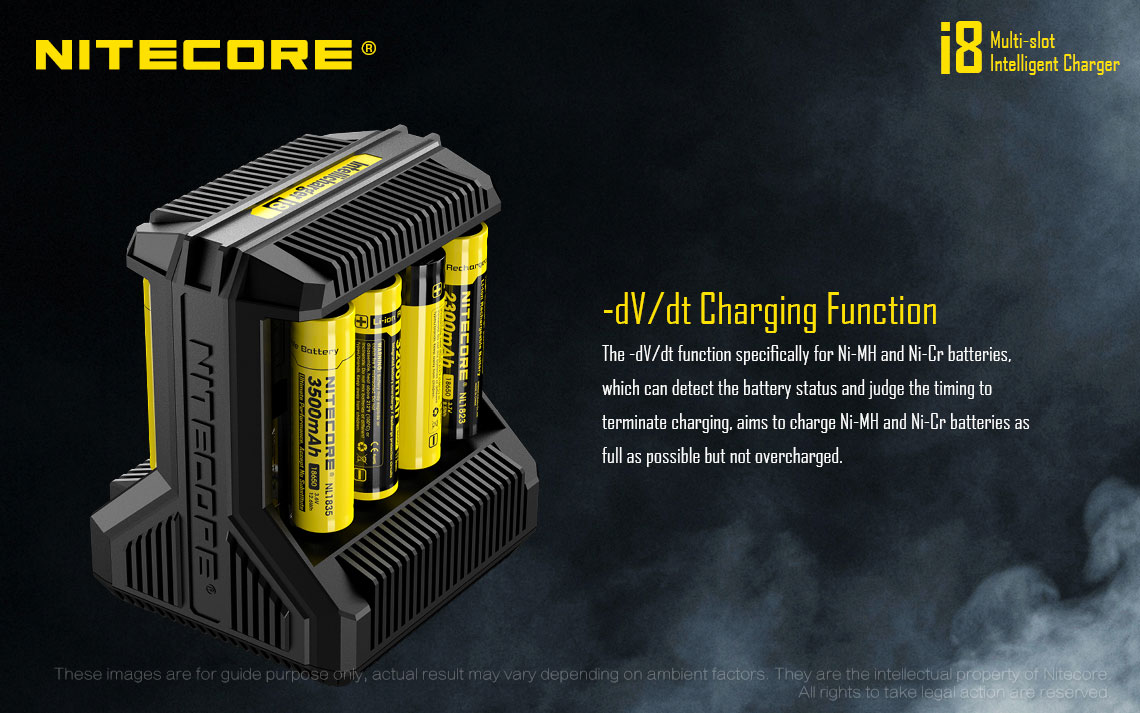 Overtime Prevention
Nitecore i8 dilengkapi dengan teknologi overtime protection sehingga masing-masing baterai aman dari over charging. i8 akan secara otomatis menghentikan pengisian baterai pada slot baterai yang sudah hijau atau penuh.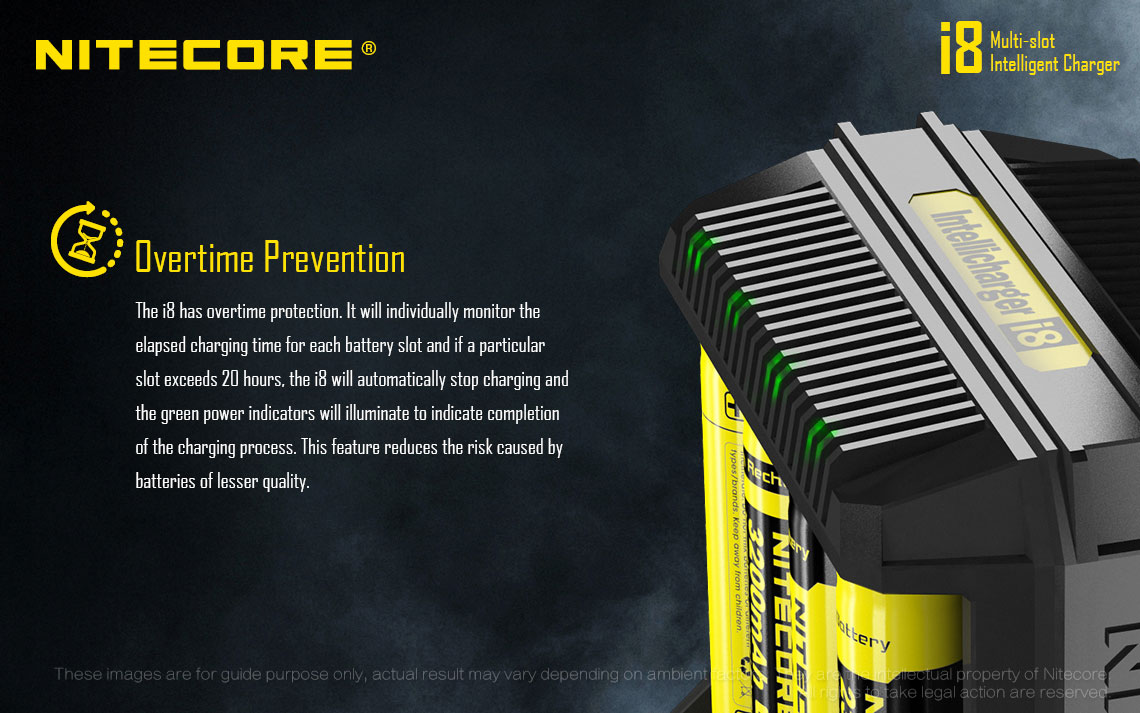 Compatible with USB Devices
Terdapat 2 buah port USB dengan output 2.1A sehingga dapat digunakan untuk mengisi baterai smartphone dan tablet.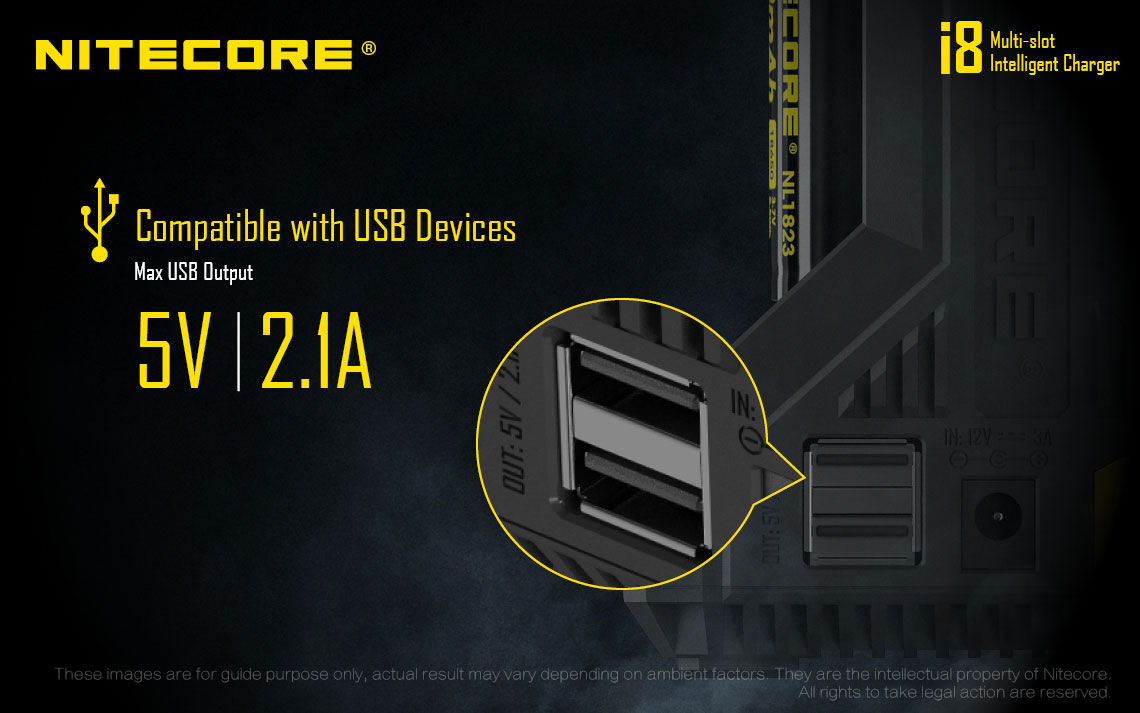 Unique Design for Faster Dissipation
Desain dari tubuh i8 ini telah dirancang sedemikian rupa agar tidak mudah overheat atau kepanasan terutama saat mengisi 8 baterai secara bersamaan.